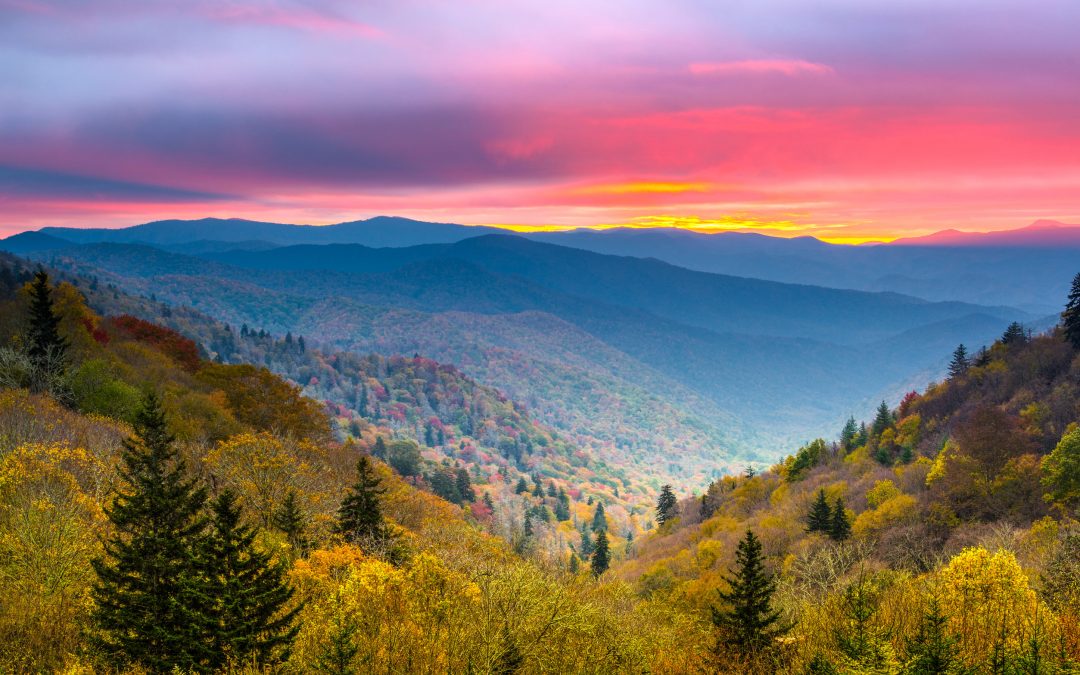 BLUE RIDGE TRAVEL NETWORK

The lush beauty of the Blue Ridge Mountains is a sight to behold. From its rolling hills to its grand peaks, this area of the Appalachian Mountains is an ultimate destination for those looking to experience nature's finest offerings. From its mountain regions to counties to cities to small towns to its attractions, things to do, cabin rentals, bed and breakfasts, campgrounds, resorts, to many outdoor activities, the Blue Ridge travel network provides visitors with the resources necessary to explore the region's beauty and make the most of their time in the area.
Taking a road trip through the Blue Ridge Mountains is a fantastic way to get to know the region. The scenic drive offers panoramic views of the mountains and lush valleys below, making it the perfect backdrop for a memorable journey. Along the way, visitors can stop at cities and small towns such as Blowing Rock, Boone, and Asheville. Each city or town has its own unique characteristics that make it stand out from the rest. Visitors can also take advantage of the numerous outdoor activities available in each area, including hiking, fishing, rafting, and camping.
The Blue Ridge travel network also provides travelers with lodging options to suit any budget. Whether you're looking for a romantic getaway or a family friendly adventure, the Blue Ridge has something to offer everyone. From rustic cabins nestled in the woods to luxury resorts tucked away on mountaintops, the area has it all. Guests can also find a variety of restaurants and bars, from cozy diners to fine dining establishments, providing a variety of culinary options for all tastes.
The Blue Ridge Travel Network can help you create an unforgettable journey through the majestic Blue Ridge Mountains. With its breathtaking views, endless outdoor activities, and a host of lodging, dining, and entertainment options, the Blue Ridge Travel Network will exceed your expectations no matter what type of traveler you are.
Blue Ridge Travel Network's main hub website started in 1983 and bought in 2008, is BlueRidgeOnline.com a travel tourism and vacation guide for the Blue Ridge Mountains, Shenandoah Valley Skyline Drive, Blue Ridge Parkway, Great Smoky Mountains and Appalachian mountain ranges of the eastern United States. Specializing in the Blue Ridge Mountains of Maryland, West Virginia , Virginia, North Carolina, South Carolina, East Tennessee, and Northern Georgia mountain tourism and travel.

BlueRidgeOnline.com offers visitors a regional website giving you many options in the Blue Ridge Mountains, where to stay in a Bed and Breakfast, Cabin or Vacation Rental, Campgrounds, and Resorts. This directory also lists things to do in the Blue Ridge mountains areas such as visiting attractions, bus tours, motorcycle rides, museums and history, restaurants, shopping, mountain wedding venues, craft breweries and wine tastings. 
On of the biggest draws to the Blue Ridge Mountains is the abundance of outdoor recreation such as mountain lakes and boating, canoeing, kayaking, whitewater rafting, cycling, fishing, golfing, mountain biking, rock climbing, skiing, snowboarding, snow tubing, ziplines and canopy tours.
The many that visit and travel here fall in love with the mountains and choose to invest and own a piece of beautiful mountain land or real estate for sale. From maps, to festivals, to national park information, to city and town guides of the most popular places in the Blue Ridge Mountains; it is all just a click away on BlueRidgeOnline.com. and over 20 other informational directories created with specific travel experiences in mind.